Well, all 3 people who read my blog did!!!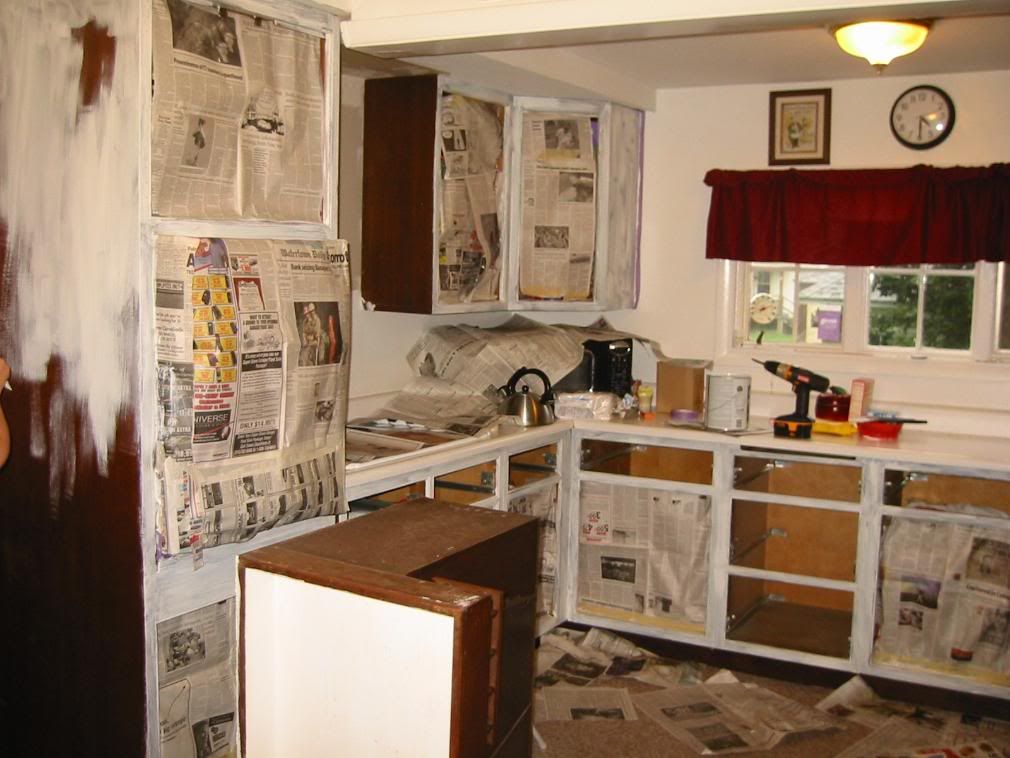 I have been busy. When Nana was here, she got me to start painting my kitchen cabinets. (Addendum: She and her creative 'get-up-and-go' motivated me and my lovely laziness to rennovate the apperance of my otherwise boring kitchen) I have complained plenty of times about how dreary my kitchen is!!! I don't have a finished picture yet, as the doors just got their first coat of actual paint... (You see, I sanded, primed a few layers,then painted a few layers, sanding inbetween each coat, but the doc came behind me, sanded everything really well, and is spraying on the coats all over again!!!) Poor doc!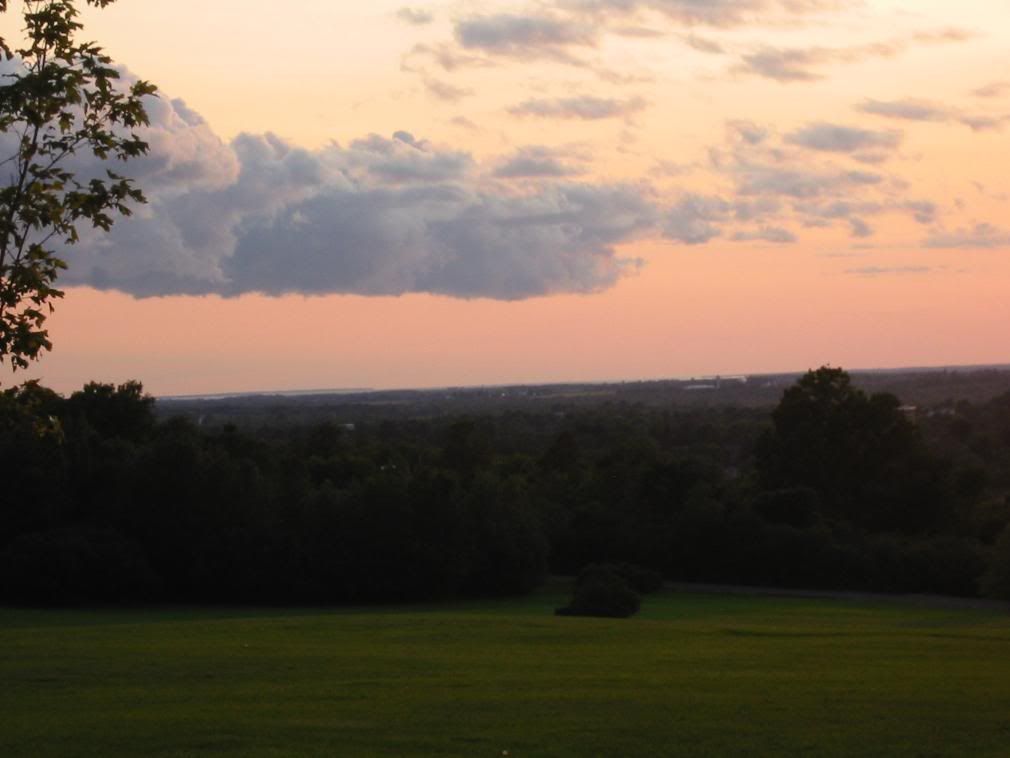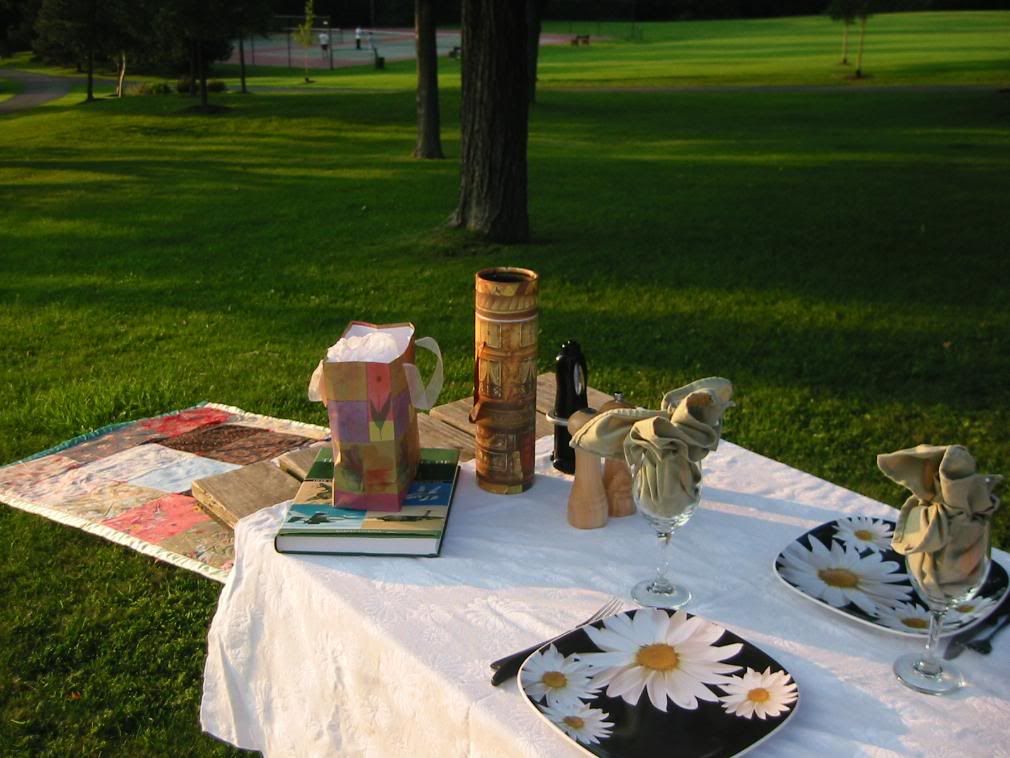 We also celebrated our anniversary! 7 years. With a hundred more to go!!! I surprised the doc with a little picnic dinner (I took forever to decide what to make and decided on steak at the last minute!) I prepped this wonderful meal, my sinister drove me up the hill to the park and dropped me off. Nicole and LJ got to hang out for a few hours! It was lovely! We had steak, french bread, wine (er, I had cream soda!!!), and strawberries with whipped cream for dessert. We talked about lots of stuff and even watched the sun set. I was so much fun! (But I think my favorite part was that it was a surprise! I love surprises!) It ended with the moon and the sun being in the sky at the same time. Unfortunately, I can't upload the pic of the moon!
We also visited a friend who lives on the lake, tye-dyed some socks and tees, went to the zoo, rode the ski lift at Old Forge to the top (it was beautiful and we were glad we thought to bring Subway with us!), visited with the doc's fam and they left, and now I have a house FULL of mess! I just need to clean! Unfortunately, I invited some friends over tomorrow morning, so I think I'll plan a little outdoor tea party for the girls and the moms and I can sit out there and chat! Let's hope it doesn't rain!!!
Anyway, the summer is coming to a close, although it has barely reached over 70 degrees more than once in the past 2 weeks... I wonder what the winter will be like? And I received phonecalls from 2 of my jobs, stating that I will be re-instated as school resumes.... Gotta love the city school district! Cutting corners wherever possible!