It was a QUICK trip, and a long trip. We were driving, driving, driving, and all of a sudden we were there... Okay, after 4 or so hours of driving, we checked into an adorable little bed and breakfast in Montreal! It was a B&B that was located in an old post office. It was actually the first Post Office in MOntreal, built a LONG time ago and had been abandoned (sold to) some nuns in the early 1900's. The previous owner worked for the current owner and told us stories of those nuns who would leave anonymous gifts at peoples' doorsteps and leave baskets of food and clothing on their front porch when they went to bed. Isn't that a delightful story? We had a nice suite with a view of the street. The terrace had a view of the city and the 'Mount' behind us. It was so cute and quaint with the views and the architecture, but quite weird to think that we were possibly staying in the sorting room and eating in the storage room!
We were so hungry after we arrived, we went to a little diner called 'Bercy's'
I ordered an iced tea that the doc and his dad told me it looked like a beer.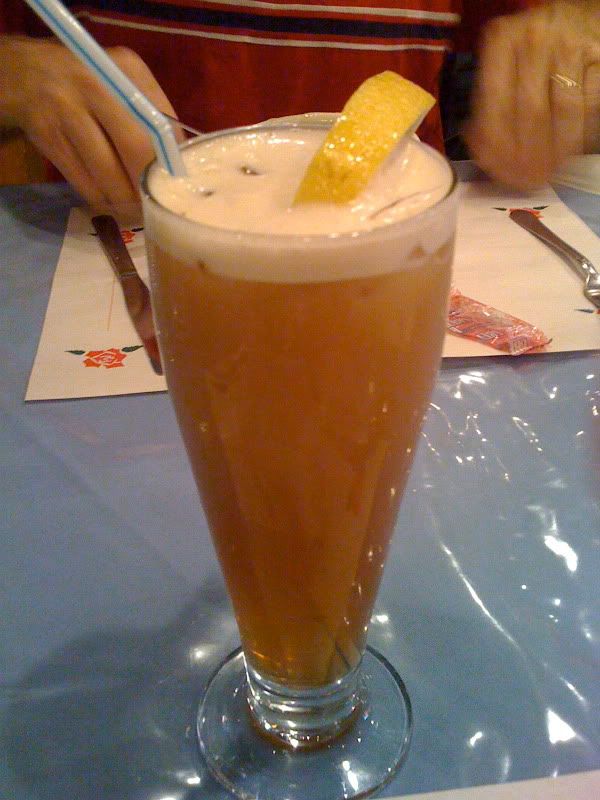 No other way to describe it! Then we walked all over the city, on the cobblestone streets, and Nicole told us over and over that she wanted 'to go back to the Post Office!' It was funny and cute!
We had a very French continental breakfast, oui, and left for the Botanical Gardens. They were beautiful! And seemingly endless! First there were gardens, then Japanese gardens called 'the garden of weedlessness', then zen gardens, etc.....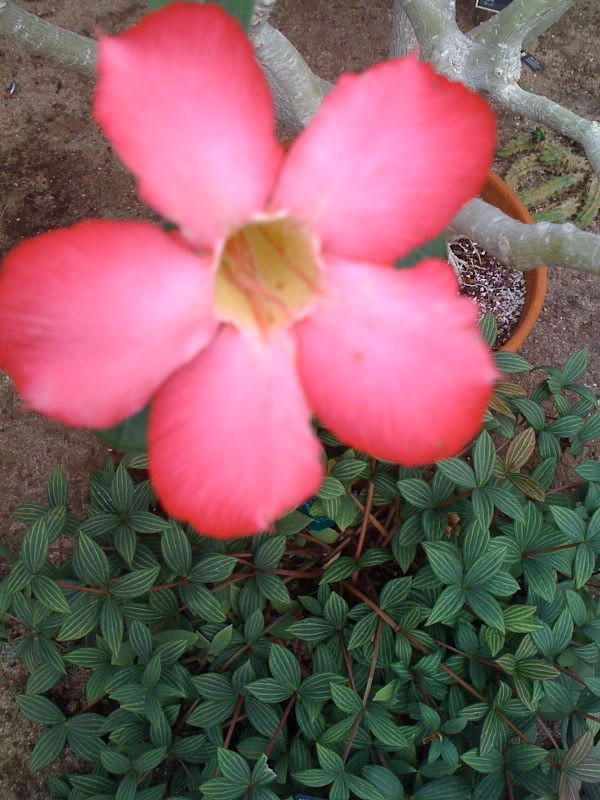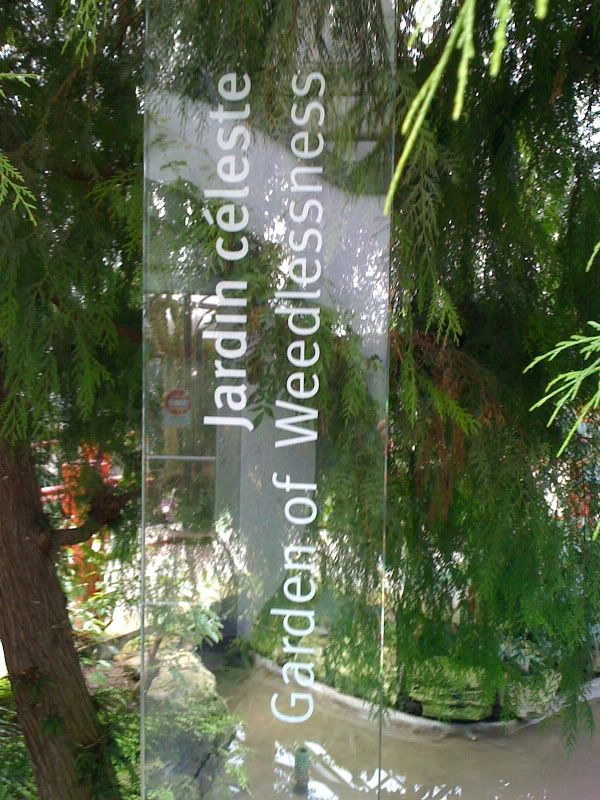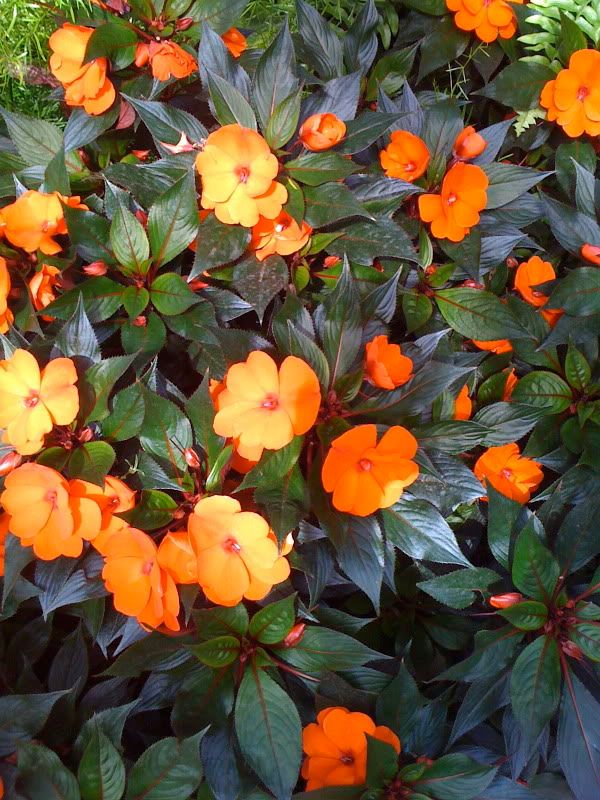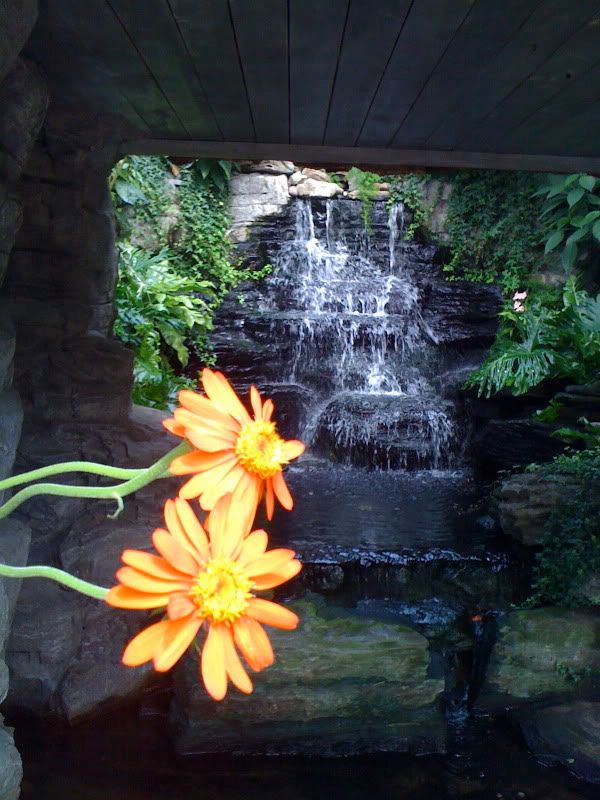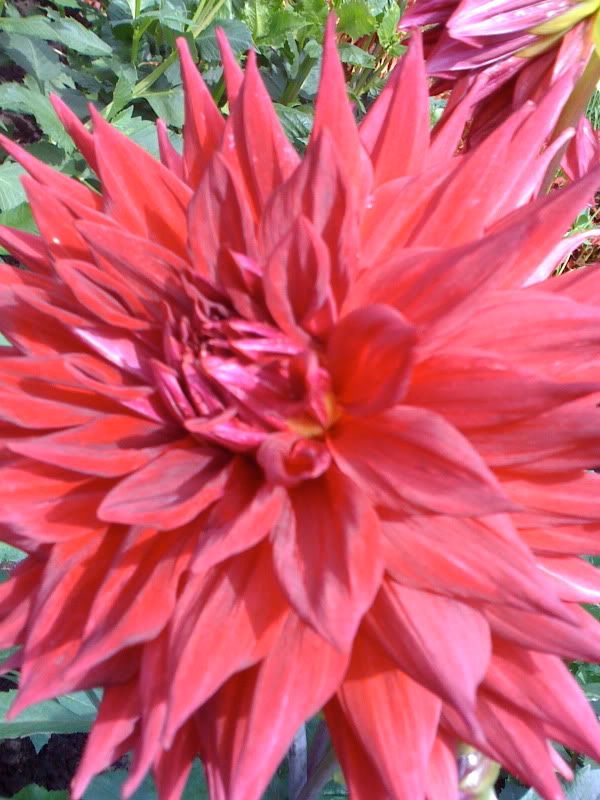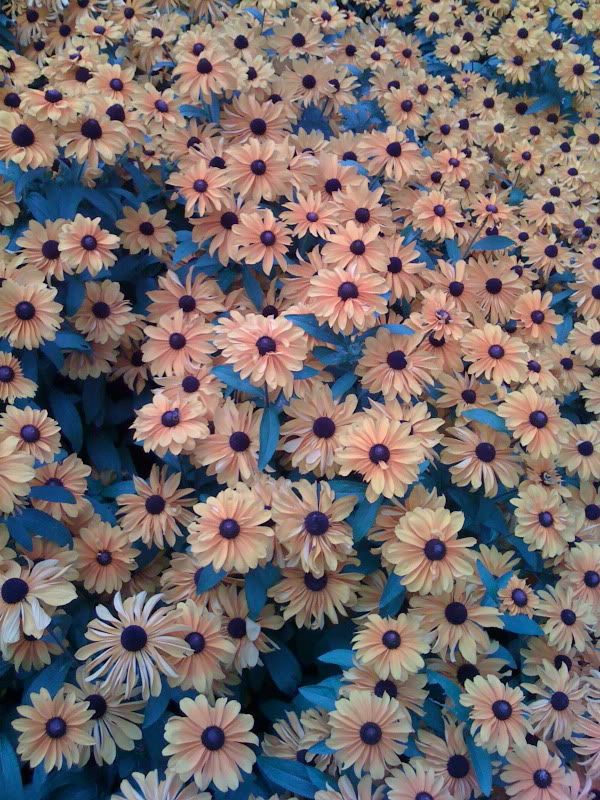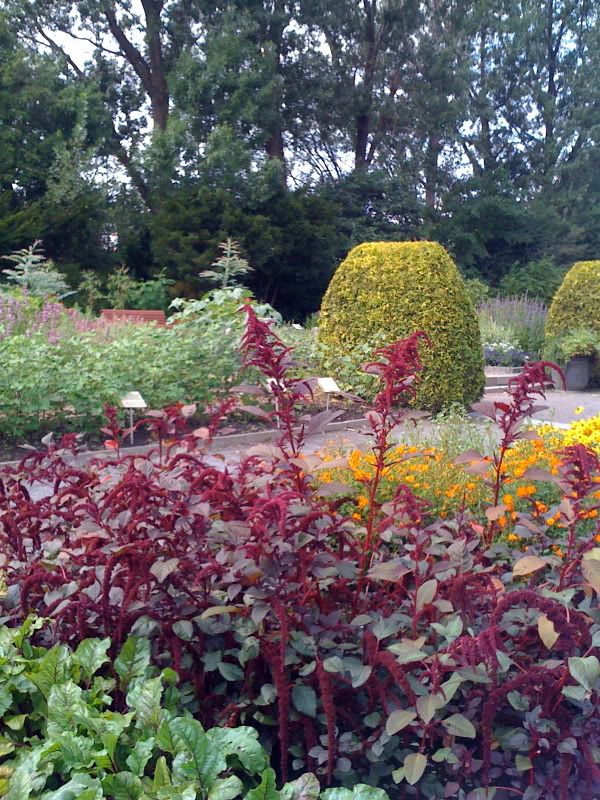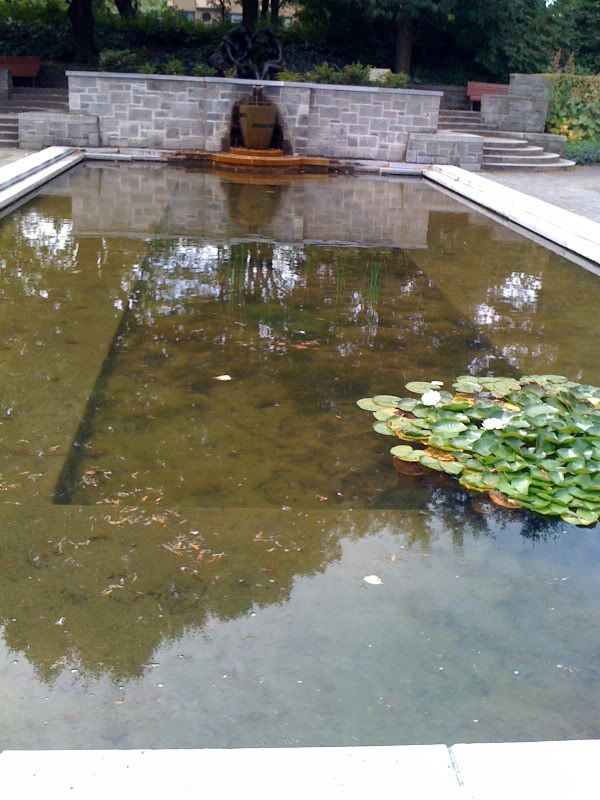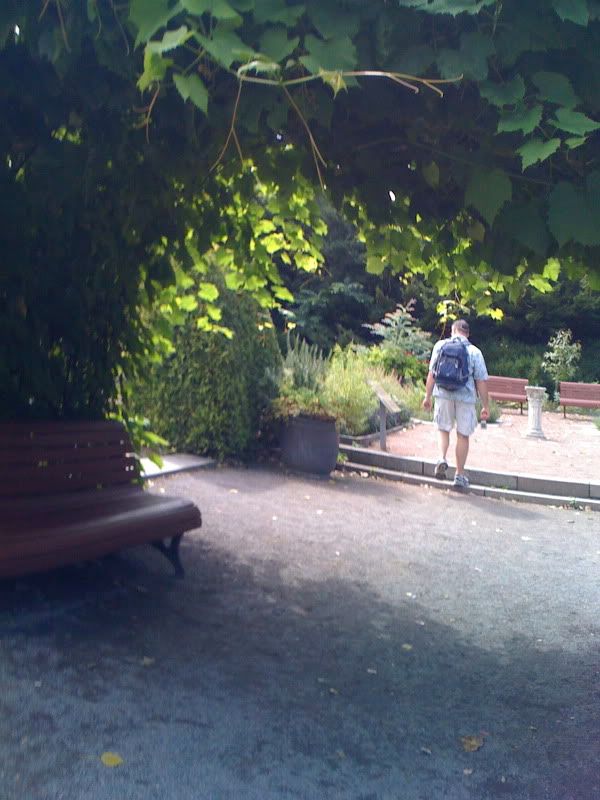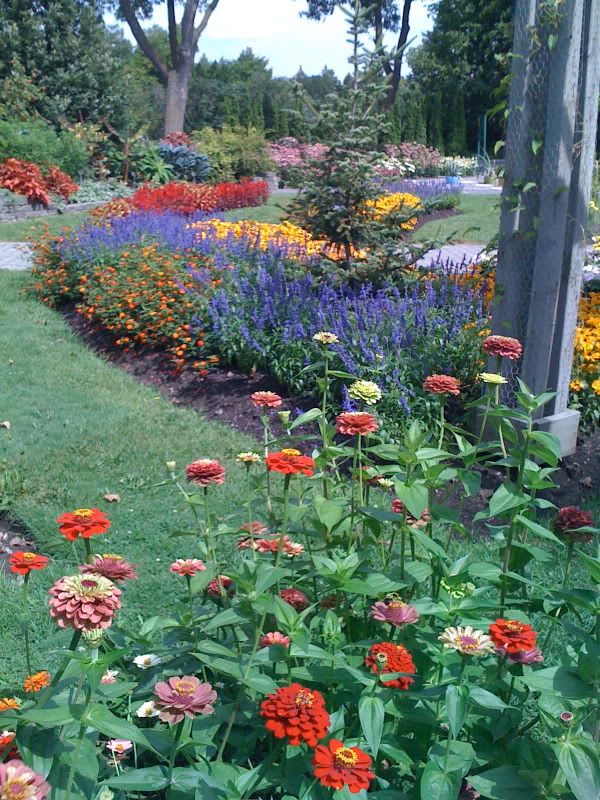 And finally we went to the Insectorium. I like that word. Insectorium.
It was beautiful! Well, as far as I could see, from the back seat!!!
Anyway, we went to the Olympic center
, a Mandarin buffet, toured downtown, went to the Basilica, Notre Dame and saw the light show! It was actually like a history lesson. They taught us all of the reasons the French came to Canada and started their own colonies and created the Notre Dame. It was actually an architectural masterpiece! And I have to say, it was beautiful!!!
We checked out early in the morning (er, early as can be for some night owls!) and had breakfast at a cute little cafe down the street. It was like a Starbucks, but with a French name. The language barrier was very frustrating, but I managed to escape with a cafe au lait and a REAL elephant ear!
(I crave them all over again!) Nicolee had a croissant with mango juice instead of orange juice!
Back to the car, we drove through an old French-Canadian cemetery and the 'ritzy' communities while grandpa and Nicole played slap jack and war. Occasionally I would hear Nicole say, "Grandpa, you're disturbing me!" I'm not quite sure what that was all about! She gave up the card games and focused on finger weaving!
We stopped at the Upper Canada Village and saw a glimpse of colonial living in Canada! Very similar to farms and communities I've seen reenacted here in the states. But the doc got to milk a cow! That was a site!
We got back on the road, went through border patrol, and then we were back in the states. So, to end our little French-Canadian trip, we celebrated with some good ol' american cheeseburgers!
What a great trip!
(Now, if only I could get my house back in order!!!)