Hm. I'm a little behind on the postings of our incredible little life. I know you're dying to know what's going on, so here ya go.
Yesterday we accompanied Casey and Matt to the Can-Am Festival. The Canada America Festival! 3 days of stuff. Parades,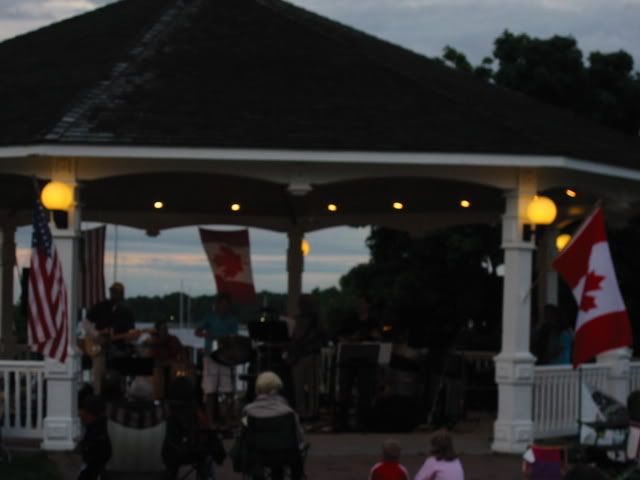 crafts, bands, singers, and food. Good stuff. Last night there was a couple of steel drum bands playing. They ranged in music with everything from country to oldies to contemporary stuff. they even displayed the evolution of the steel drums.... They first played the bottoms of steel drums cut into different lengths. Then they started pounding them in... Finally they shaped them to what they are today. Next came the bamboo band. Yeah, I didn't know there was such a thing! But they focused on rhythm and pitch. Pretty cool, but pretty simple!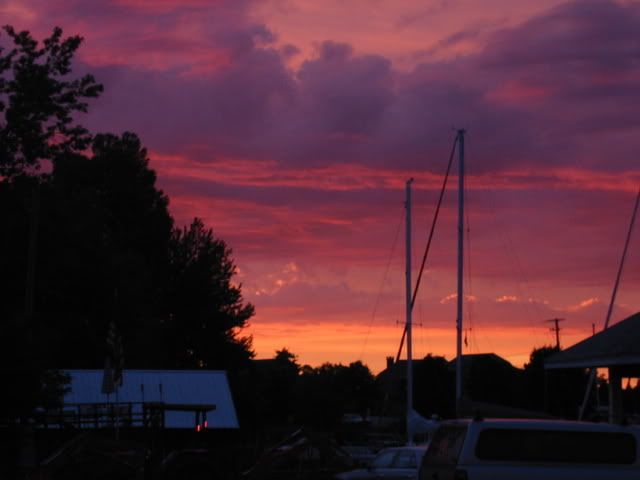 We wandered down the road a bit and had some delicious ice cream. The most adorable little
outdoors cafe. I can't wait to come back and have lunch with friends! By the time we made it back to the gazebo, the sun was setting. It was so incredible, I can't explain it, just look at the pics!
When we came back, a lady had brought bread back from her dinner and Nicole was feeding
the ducks. She had a blast! She could have stayed there for hours! I think we found a new activity.... And a new way to clean out our freezer!
And someone there had a dog. Nicole LOVED him! She needs a dog.... Only time will tell how long til that happens, wink wink, nudge nudge!
So today we finished 'planting' our sod and plugging the grass (It seriously looks like the hair loss club for grass!) and Nicole went to play with her neihgborhood friend. I told her she had just a little bit of time to play before dinner. But even a few minutes is enough to do this:
So after dinner, she had 10 minutes til bedtime. But that was enough time for bikeriding: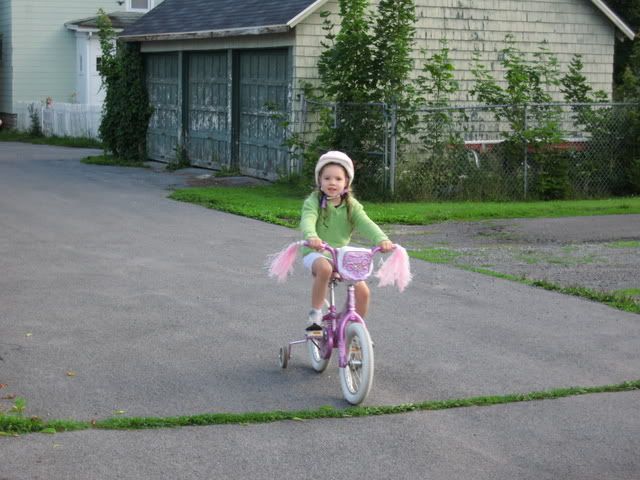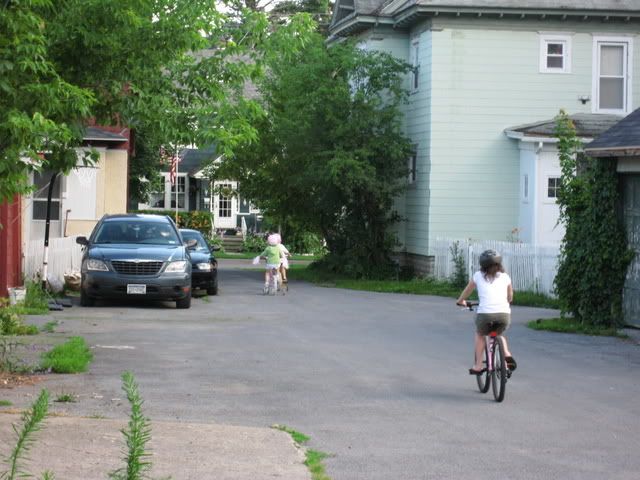 And racing:
Let's wait and see what she thinks up tomorrow!!!