I admit, I forgot. I had other things to do. I wanted to post something... Okay, I just didn't do it. Here's a very late unbirthday post...
But Nicole had a BLAST on her birthday! We invited over
Elizabeth, her mommy, and her brother. (Christian is such a cool name!) I'm so glad that we have new friends in our new town! She wanted a ratatouille party... Have you seen ANY of that in the stores? So we made it up..... And didn't tell anyone! First, we created our own pizzas. I bought mini Boboli crusts at the local bakery outlet store and set out lots of cheese and a zillion toppings! I forgot those pics... Then, after consuming half of the pizzas with a mountain of cheese a a tiny piece of sausage on top, we brought out the birthday..... cupcakes! With candles! After blowing them out, we gave the kids their own cupcakes and a glob of frosting... Then we set out: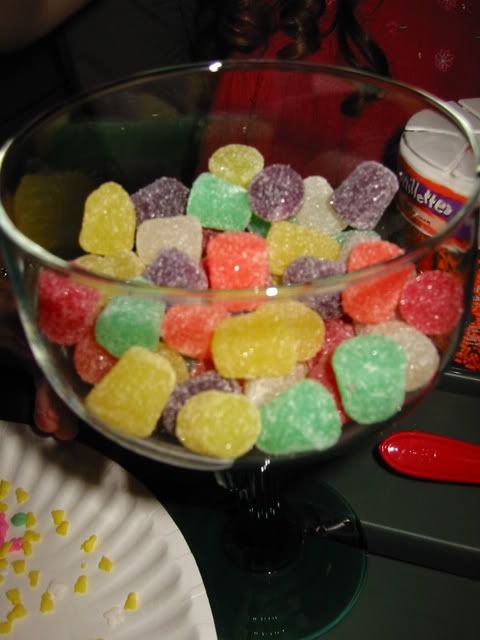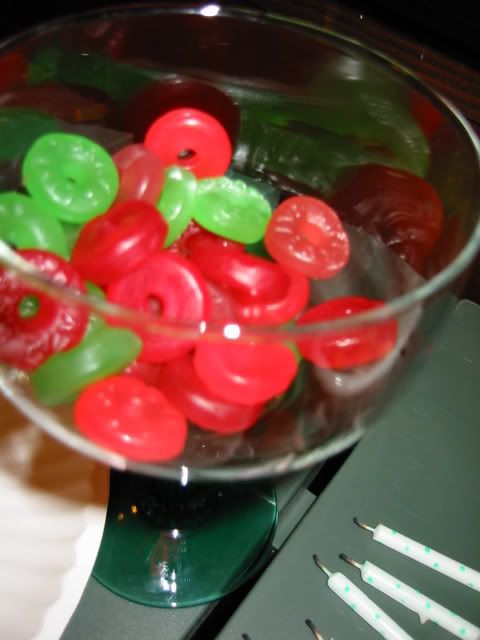 and they had a blast! After so much time, I couldn't even find the cupcake anymore! Can you find it?
We loved having Nana and Lindsey here! LJ bought Nicole some 'clothes' for Tink. Is it a phase? Do you think Nicole will have to grow out of it??? Tink wasn't so fond of the Minnie Mouse
smock (but LJ also got her a cute little jogging jacket! She needs shoes now for when it snows!!!)...
But the next day, we went to Alexandria Bay. I love it there, too. I could own a vacation home there! (It gets WAAAY colder there!)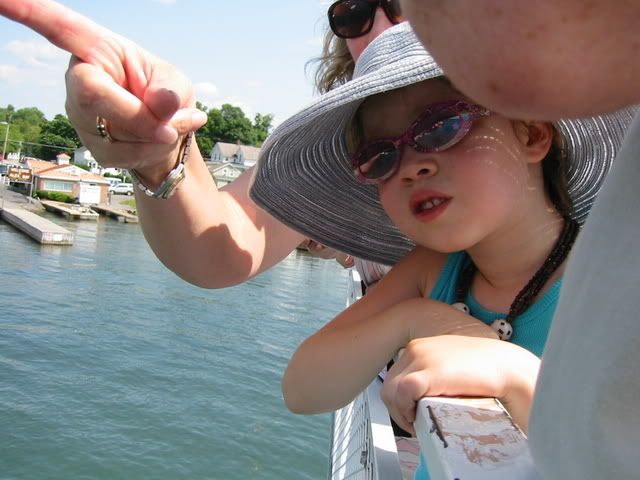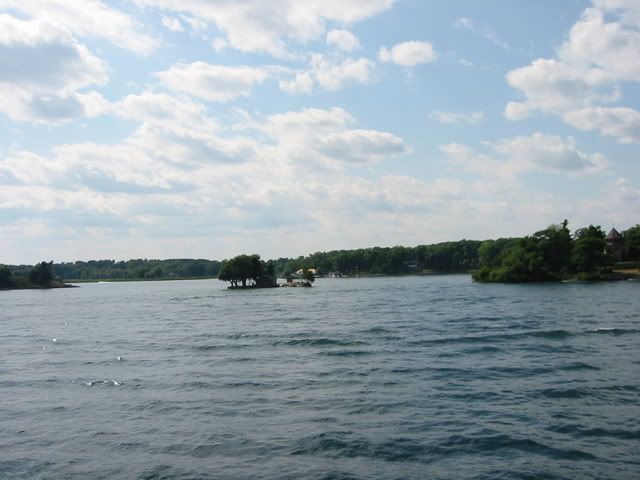 We took the Thousand Islands tour. (Dressing, anyone?) It's funny how they categorize an island! It has to have a tree on it. So it could be a lump of sand coming out of the water, but if it has a tree, it's an island! We saw awesome vacation hoomes, slides into the water, lots of fishing and crusing boats, and the Boldt castle! (Heart Island means ICE CREAM!) It was beautiful, not too hot, not cold. And Nicole wore MY hat! Look how cute she is!
Also, Nana took Nicole clothes shopping while she was here, for her first days of school! Nicole is going to be the CUTEST girl ever! (No bias, honestly!) Wouldn't you kill for a wardrobe like this?
We finished the pre-K screening yesterday, now it's official. We just have to wait for school to start! (P.S Nicole was very apprehensive about going to school with other kids! But she is SO bright and SO smart, I know she'll do well! At the screening, they tested her base knowledge and Nicole thought it was a bunch of games! She WILL do great! P.S. She can't remember her phone number. The fact that we still have the WV are code throws her off so she doesn't think she knows it at all! Same number.)
So, countdown. 21 days til school starts!!!